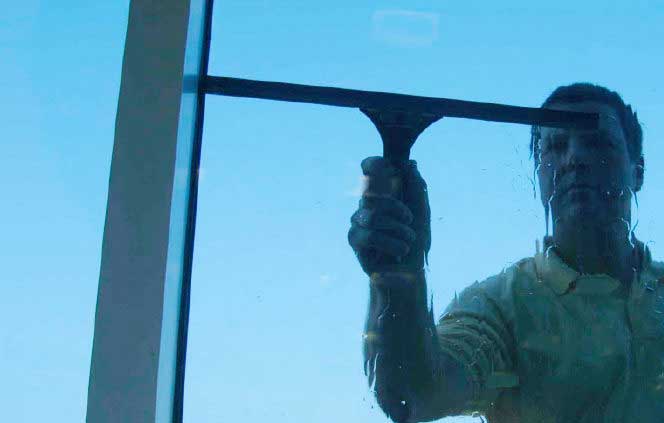 Window cleaning is one of those tasks that should be left to the professionals (like the experts at Glass Geeks). This is because the pro's will have the tools and knowledge necessary to handle the job and achieve incredible streak-free results each time.
However, if you're the do-it-yourself type, with quite a bit of time on your hands to dedicate to cleaning your windows properly, there's a few tips you should consider in order to get the best results possible without hiring a professional window cleaning company in San Antonio:
Diluting Your Cleaner With Distilled Water
Most do not consider what's actually in the water we frequently use to clean. Truthfully, it typically doesn't matter. However, with glass, absolutely everything is visible, which means water content can make a massive difference (this is especially true if you have hard water).
This is why, if you're opting to dilute your glass cleaner, you should be using distilled water to do so. Why? Distilled water doesn't contain all of the minerals that could be present in the water that comes from your tap, which means it won't leave behind any streaky deposits on your home's windows.
Utilizing Vinegar
Vinegar is known to most as an all-purpose ingredients for use in everyday life. For instance, vinegar is as useful on a salad as it in on your windows, and it costs virtually nothing.
Whether you've run out of the glass cleaner you typically use or you're simply looking for a more affordable option, vinegar can do wonders for cleaning your windows. A solution made up of 50% vinegar and 50% water works incredibly well for the average homeowner — you simply wipe or spray it on your window's surface as you would with any other glass cleaner.
Keep in mind, when using vinegar, the smell will linger for a bit, so if you're not fond of the vinegar scent, you may want to save this method for outdoor glass only.
Minimizing Suds
Suds are notorious for leaving your glass full of streaks — which may not be an issue if you opt to use a vinegar solution (or only a cleaner) — however, if your windows are truly filthy, and you're going to add soap to your cleaning solution, you should take it easy.
Not much soap is required to get rid of the dirt and grime on your windows, and if you use too much this will result in a cleaner that is overly dense and could leave a streaky residue on your window's glass.
Forgetting Paper Towels
When approaching window cleaning, you'll usually carry a bucket of glass-cleaning supplies with throughout the house. However, paper towels should not be among these supplies, and here's why:
Paper towels are notorious for leaving linty streaks on your glass. Instead, you should opt for a squeegee, a microfiber cloth, or even a handful of newspaper; though, be sure to wear gloves if you opt to go this route as ink tends to get messy.
We hope you're enjoying our blog! To get the best window cleaning, pressure washing, gutter cleaning and house washing in San Antonio, contact us today.
http://glass-geeks.com/wp-content/uploads/2017/03/window-cleaning-off-to-do-list.jpg
489
664
Glass Geeks
http://glass-geeks.com/wp-content/uploads/2017/09/GG-LOGO-White-Background-Transparent-LARGE.png
Glass Geeks
2017-06-20 07:30:39
2017-06-20 07:30:39
The Key to Taking Window Cleaning Off Your To-Do List