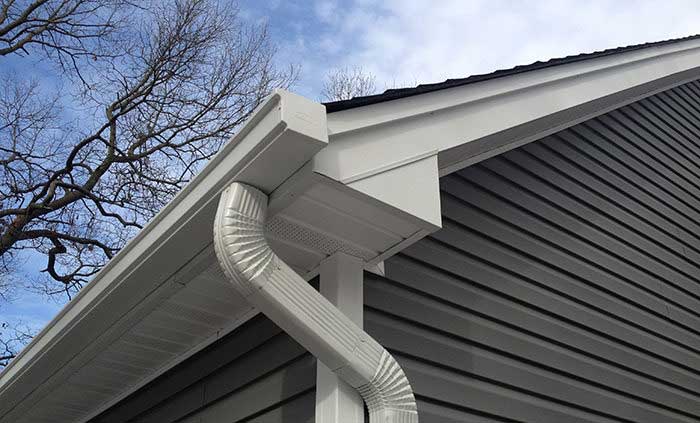 Too many times, it seems, homeowners ignore their gutters until there is a problem. Unfortunately, by the time you notice that your gutters are in need of a clean, the real damage has already begun to set in.
With the spring months lurking just around the corner, your to-do list may have already started to fill up. It can be easy to overlook gutter cleaning. However, you shouldn't wait until it's too late and you have already been forced to pay the price.
Glass Geeks offers convenient gutter cleaning in San Antonio that keeps your gutters out of mind in a good way. One call to Glass Geeks can guarantee your gutters never give you any issues again, so that you can forget about them and focus your attention on tackling those other tasks.
While cleaning your gutters can significantly boost the lifespan of your home, if you neglect them this can cost you thousands in repairs and rebuilding efforts.
Protect Expensive Landscaping
One of the common enemies of expensive landscape is flooding. While in some cases this can't be remedied — for instance, in the case of extreme weather conditions — professional gutter cleaning services keep your property safe from regular rain storm flooding by enabling proper drainage.
Properly functioning gutters allow you to direct drainage streams wherever you need to, ensuring water does not ruin your lawns, erode an expensive statue, or wash away your gorgeous hedges.
Evict Insects and Other Pests
Clogged gutters make the ideal residence for all types of bugs and pests, such as rodents who can chew into drywall, fill your home with dropping, and gnaw at important wires.
Everything from carpenter ants and termites to potato bugs, there are a wide range of material-eating pests that you want nowhere near your home. Mosquitoes, wasps' nests, and spiders can threaten your family's well being.
Reduce the chances of harboring any of these pests by ensuring your gutters are clean. Unobstructed, free-flowing gutters will effectively wash away any bugs or pests that are trying to settle in.
Keep Your Doors And Decks in Good Shape
Flooding can wreak havoc on all of your exposed wood surfaces. Your deck is a prime selling-point in the realty market, however, some homeowners worry about the maintenance that these recreational spots demand.
Wooden decks, fascia, and doors alike add a gorgeous aesthetic to your home and should not be taken out of the home design rotation based on the negative experiences of a few homeowners.
With the proper maintenance and clean gutters, these wooden features will last a lifetime. Clean gutters allow you to divert standing water and runoff away from your precious wooden pieces, which can boost the longevity of your home.
No More Cracked Foundations
If you've ever been unfortunate enough to live through a cracked foundation, you certainly don't want to go through this nightmare again.
Cracked foundations are most common during the winter months, when standing water around your home causes a frost-heave and can threaten the structural integrity of your home entirely.
Get your free quote for a professional gutter clean in San Antonio today on our website or give us a call at (210) 893-2356!
http://glass-geeks.com/wp-content/uploads/2017/02/professional-gutter-cleaning.jpg
525
700
Glass Geeks
http://glass-geeks.com/wp-content/uploads/2017/09/GG-LOGO-White-Background-Transparent-LARGE.png
Glass Geeks
2017-09-12 06:30:18
2017-10-01 21:05:05
Professional Gutter Cleaning Can Increase The Lifespan of Your Home