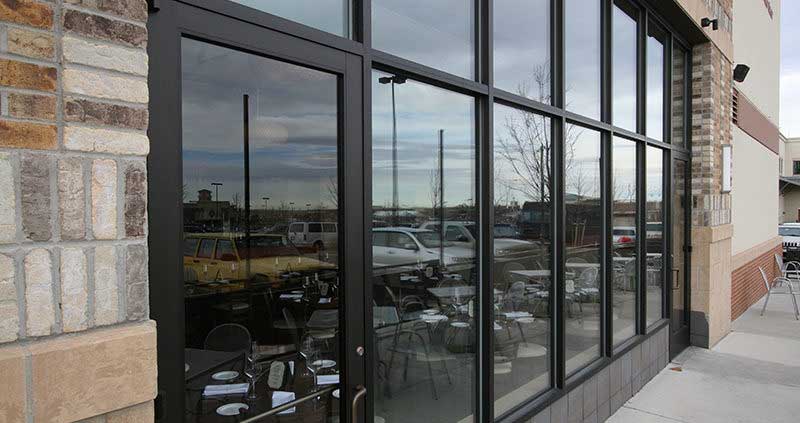 Intrigued by the implications provided by digital technology, society has started to move away from time-tested services and products, as they are now gravitating to new devices with flashing lights and Wi-Fi connectivity.
This tech trend has invaded all aspects of our culture; kids are replacing sport activities with iPhone games, and business owners are spending through the nose in digital signage and Wi-Fi beacon advertising in order to boost business when simpler solutions are out there.
The experts at Glass Geeks want to know why you'd spend a massive amount of money on gadgets when you could get incredible results by hiring a window cleaning company for a fraction of the price?
Literal windows might seem unimpressive next to the latest Windows operating system, but the reality is that professional window cleaning is one of the most cost-effective ways to boost your business' curb appeal.
Enhancing Your Image With Window Cleaning
When realtors try to polish up a property before attracting buyers, they will typically hire a window cleaning company in order to add a few dollars to the closing price, or a few names to their open house sign-in sheet. Why? The answer is curb appeal.
Whether you are standing outside or indoors, nothing can enhance your image like immaculate windows can. From indoors, it gives you the ideal lens to look through into the outside world; On the other hand, from the outside, it is the perfect showcase for services, promotions, and products.
Sparkling Windows Truly do Shine
When your business has streak-free windows, your customers will begin to take notice of your attention to detail rather than the blemishes, weathering, and fingerprint you have neglected to clean up.
While it may sound ridiculous, your windows do, in fact, reflect your company's image and reputation to some degree, and can be the deciding factor in a business interaction as your potential customer makes their first impression.
After all, the level of technological wow-factor you attempt to cram into your business doesn't matter to a customer if they're put off by the lack of cleanliness of the business itself.
Avoiding Business Interruption by Using a Window Cleaning Company
When you're trying to map out a cost-effective method for enhancing your business, you need to ensure the option you are considering is as minimally disruptive to your work day as possible.
A method that doubles your sales in a day will ultimately be ineffective if you lose a day putting it together. If you favor the high-tech marketing technology, you might lose a day working on the installations, tutorial, and registrations.
Hiring a window cleaning company in San Antonio can bring in more business by polishing your store front, while at the same time NOT disrupting your work day in any way. Our professional cleaners are prompt, fully uniformed, and personable, which means they will not be a deterrent or a nuisance to your customers.
Most importantly, hiring a window cleaning company like Glass Geeks eliminates a tedious chore for you. Aside from fully tackling your windows, we eliminate your prep work as well. Tell us about your property and get your free quote now!
http://glass-geeks.com/wp-content/uploads/2017/02/commercial-window-cleaning.jpg
533
800
Glass Geeks
http://glass-geeks.com/wp-content/uploads/2017/09/GG-LOGO-White-Background-Transparent-LARGE.png
Glass Geeks
2017-07-26 14:24:07
2017-07-26 14:24:07
Why You Should Invest in Commercial Window Cleaning For Your Business