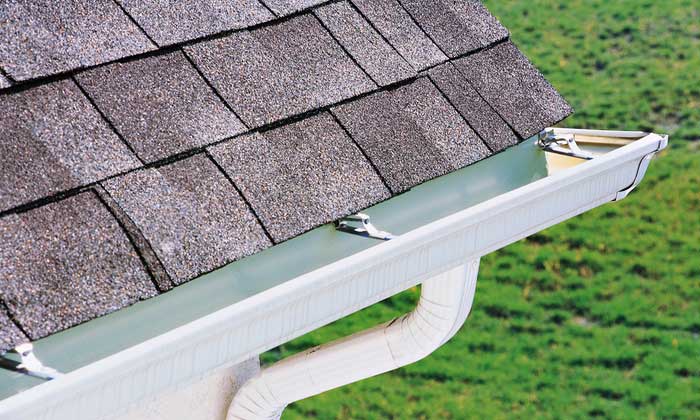 The benefits of clean gutters should really speak for themselves. After all, when water is allowed to flow freely and smoothly away from your house, it significantly reduces the risk of water damage to your home, yard and roof.
As the best gutter cleaning professionals in San Antonio, let's explore the importance of gutter cleaning and maintenance:
What Can Happen if You Don't Clean Your Gutters
It's widely known that gutters can frequently get clogged from debris and leaves. Rust and cracks can also form, and troughs could even begin to break away from your home.
All these issues can drive you to replace some or, even all of your gutters. After all, no one wants small insects or animals to make homes in the debris and grime that has accumulated in your gutters. Not to mention, water from overflowing gutters can also ruin your yard and your home's foundation.
When to Clean Your Gutters
There are a few cleaning routines that are highly recommended by gutter cleaning professionals: yearly, twice a year or quarterly. However, your routine depends greatly on the foliage surrounding your home and weather in your particular region. For instance, if you have a lot of trees surrounding your home, you should opt to have your gutters cleaned more often.
If you have pine trees, the need for consistent cleaning becomes even more substantial, as these types of trees shed their needles frequently. Oak trees tend to make a twice-a-year gutter cleaning necessary as well, due to consistent falling debris.
The spring and autumn seem to be the most important times of the year for gutter cleaning and repair. Autumn is the time when you should remove debris that has been collecting all summer. The end of autumn and early winter is the most important time of year, though, as this is when you need to make sure all gutters are clear from falling leaves so there are no icy clogs during the cold winter months.
Spring is an opportune time to inspect your gutters and make sure there isn't any damage from the winter. During these months, small seedlings and twigs fall from trees, so it's important to make sure your gutter system is clear of debris all spring.
When Gutter Repairs are Needed
If you notice your gutters pulling away from your home, or if your seams are leaking after a strong San Antonio rain, you should look into getting the issue looked at by a gutter repair professional.
Any kind of rust should be dealt with promptly as well, similar to when you have rust on your car. Glass Geeks can easily re-secure a loose gutter in order to ensure it does not come down, bringing roofing, siding and landscaping with it.
Calling a Gutter Cleaning Professional in San Antonio
Let's face it: we all have those days when we just don't have the time or the energy or to spend on a ladder, cleaning our gutters properly.
If you happen to have a very steep roof or your home is over a story tall, make sure you're safe and call a local San Antonio expert for gutter cleaning and repair.
Again, when you're dealing with your gutters, if you don't have the knowledge or skill necessary to get the job done right, it's best to have an expert on your side. After all, you want the job done correctly, and safely, for the best results possible.
Keep in mind, gutter cleaning is very labor intensive and can take all day to accomplish. Plus, having it done professionally is more affordable than you think. Glass Geeks offers free estimates, so get your quote today and have your gutters cleaned the right way!
http://glass-geeks.com/wp-content/uploads/2017/03/gutter-cleaning-home-integrity.jpg
420
700
Glass Geeks
http://glass-geeks.com/wp-content/uploads/2017/09/GG-LOGO-White-Background-Transparent-LARGE.png
Glass Geeks
2017-09-03 06:30:39
2017-09-18 02:47:53
Gutter Cleaning & Maintenance For Boosting Your Home's Integrity