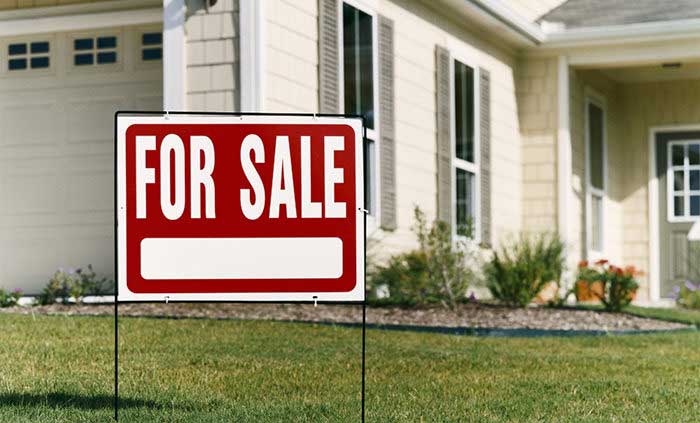 If you're considering selling your home, you're in luck, as spring weather typically warms up the real estate market. With that said, if you're planning on capitalizing on newfound buyer interest with any success, you need to realize that you are not the only strategic seller on the market.
Like you, many other homeowners interested in selling their home have been eyeing the spring rush as well. This means, if you want to stand out in crowded listings and streets filled with "for sale" signs, you will need to go the extra mile to do so.
One of the most ideal ways to draw a buyer's eye to your home is to significantly boost its curb appeal. This can mean a variety of tasks depending on the condition of your particular property. Clean gutters and siding, sparkling windows, and healthy lawns can all make a substantial difference for passersby and listing browsers.
Sadly, waiting for spring can be a bit of a double-edged sword; while you certainly benefit from a hot realty market, you also get inherently busier as spring cleaning chores start to pile up on your to-do list.
This can make it difficult to find the time necessary to polish up your property. Time constraints aside, though, it can be tough to just find the energy for a labor-intensive chore after a long hard day.
If you're looking to boost your curb appeal but perplexed when it comes to how you are going to find the energy and time, Glass Geeks can help!  
Commercial pressure washing services for stunning siding
It's a reality: all homes get a bit dirty over time. This is only natural, as rain, wind, and other weather conditions blast your San Antonio home's exterior with bugs, sap, and dirt year-round.
While this is truly an unfortunate reality, Glass Geeks can help you turn this regular cleaning requirement into a positive.
Since all home siding becomes dirty and stained over time, a freshly-cleaned home will really stand out. If you want to make your home significantly pop next to its competitors in sidewalk showcases and realty listings, a Glass Geeks house washing is what you require.
Anyone who has rented a pressure washer in the past knows that there is more to pressure washing vinyl siding than simply pointing and pulling the trigger.
Inexperienced handlers will frequently apply too much pressure or linger in the same spot, which can wear away at the surface they are cleaning or carve jet-stream lines into the sides of their home.
With industry-leading training and high-quality equipment, our house washing experts can provide stunning results with a deep clean that keeps the integrity of your walls safe. Clean grimey vinyl siding and give it a glossy finish that will both impress prospective buyers and increase the longevity of your home.
Keep your lawn healthy with clean gutters.
The link between your gutters and your lawn may be hard to understand at first glance, however it is quite common to see broken or clogged gutters lining homes with tarnished lawns.
The connection between muddy and torn-up lawns and clogged gutters can be explained quite simply, as clogged gutters cause overflows. Imagine the effect that running a garden hose constantly on your lawn would have – this is what happens when your gutters remained clogged.
All the trimming, grooming, and mowing in the world can't help a waterlogged lawn or garden, and a unsightly yard will almost certainly kill your curb appeal.
Glass Geeks can help. Don't spend money on brand new tools and then burn an entire day grinding out clean gutters. Instead, you can use that money to schedule a Glass Geeks clean for your entire gutter system.
It's easy to see how Glass Geeks can add dollars to your realty sale success story. Our top of the line commercial and residential pressure washing and gutter cleaning services will further distinguish you from your competition.
Get your free quote for a professional clean in San Antonio today on our website or give us a call at (210) 893-2356!
http://glass-geeks.com/wp-content/uploads/2017/02/boost-curb-appeal-san-antonio.jpg
507
700
Glass Geeks
http://glass-geeks.com/wp-content/uploads/2017/09/GG-LOGO-White-Background-Transparent-LARGE.png
Glass Geeks
2017-02-20 06:30:14
2017-02-20 06:30:14
How Gutter Cleaning & House Washing Boost Your Home's Curb Appeal