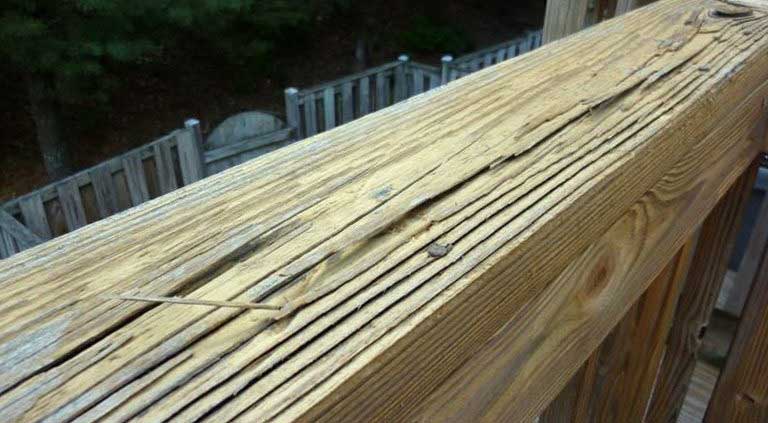 Pressure washers are becoming extremely popular rental options among homeowners in San Antonio looking for quick and efficient cleans.
Pressure washing your deck, driveway and siding is extremely effective, when done properly. Sadly, many homeowners are unaware that there are different types of equipment meant for different surfaces, and, without proper training, you can easily damage your property.
Too Much Pressure
The most common mistake homeowners run into with DIY pressure washing is applying too much pressure.
It's very easy to underestimate the power of a jet of water, however, many first-time attempts at pressure washing will end up etching lines into a home's siding or carving strips out of wood decking.
Lack of Cleaning Detergent
Additionally, most DIY pressure washers only load their machine with water. Without the proper ratio of cleaning detergent mixed in, your effectiveness will be significantly reduced, and possibly lead to applying too much pressure in order to make up for lost power.
Water-only mixtures can also spread mold spores around. Mold-related damages can cost you big money.
The Art Of House Washing
There's an art to a thorough house clean, and it's rather difficult to suggest any single techniques due to the huge variance between pressure washer models.
With that said, there are some general guidelines that you should follow:
Always begin with a wider fan pattern, while keeping the nozzle moving. Always hold it at the distance recommended in the user manual. Avoid blasting beneath the lip of a window, directly into corners, or into attic and dryer vents.
We recommend pressure washing FIRST if you plan to clean your windows as well. Though not nearly as permanent or damaging of an issue, cleaning out of order can essentially deem your cleaning effort worthless, thus, the cost of your rented equipment is paid for nothing.

Be sure to be mindful of electrical hazards. Ensure your electric pressure washers are properly grounded and connected at all times. Additionally, beware of shock hazards around your home, and wear rubber-soled shoes for an extra layer of protection.
Most San Antonio homeowners will find that once the cost of rented equipment, transport to and from the rental location, and a day's effort wasted are factored in, they would have been better off investing in a Glass Geeks professional pressure washing service.
When homeowners try and fail with DIY attempts, this cost effectiveness ratio is skewed even moreso, leaving them paying huge repair money for what was a long, hard day that produced only a sub-par clean.
To learn more about our pressure washing services in San Antonio, visit us online or get your free quote today!
http://glass-geeks.com/wp-content/uploads/2017/03/diy-pressure-washing-1.jpg
585
768
Glass Geeks
http://glass-geeks.com/wp-content/uploads/2017/09/GG-LOGO-White-Background-Transparent-LARGE.png
Glass Geeks
2017-08-23 06:30:41
2017-08-28 18:05:37
DIY Pressure Washing Is A Recipe For Disaster