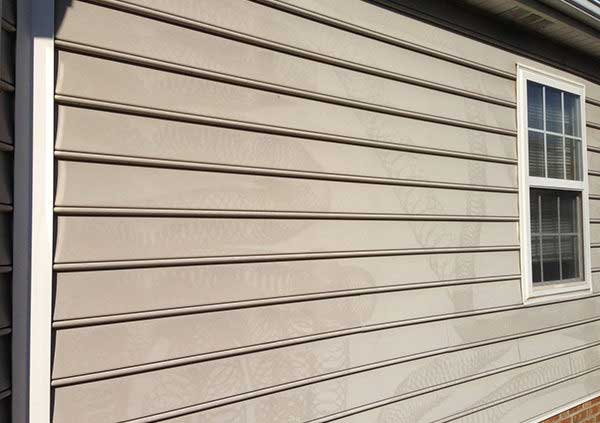 Pressure washers have become increasingly popular rental options for homeowners looking for quick and efficient cleaning solutions. Sadly, many are not aware that there are different types of equipment meant for different surfaces, and that without the proper knowledge and training, one can easily damage their driveways, decks and house siding. In other words, DIY house washing is a bad idea.
Glass-Geeks' pressure washing services are renowned in San Antonio as customers opt for the affordability and ease of hiring our crew to get the job done as opposed to doing it themselves. Our customers have realized the difference a good pressure cleaning can make for their home's patios, driveways and siding.
Pressure Washing – More than Meets the Eye
With so many benefits that come with pressure washing, it's clear to see why the rental demands for these pressure washing units have sky-rocketed as of late. However, renting your own pressure washer may not actually be the best choice; which is often the case with seemingly simply tasks, there is much more to pressure washing than meets the eye.
Many people (mistakenly) associate pressure washer handling with simply hosing down any dirty surface, however, this couldn't be further from the truth. As any highly-trained Glass-Geeks house washing technician will tell you, pressure washing is equal parts science and art, and requires experience and skill to be able to handle the job safely.
Here are some common and costly mistakes that DIY house washing attempts often result in:
Too Much Pressure
The most common mistake you'll find with the do-it-yourself pressure washers is applying too much pressure. This is because it's very easy to underestimate the power of a jet of water, but many first-time attempts will end up etching lines into the home's siding or carving strips out of wood decking.
Glass-Geeks technicians understand how proper handling and distance can be utilized in order to harness high-strength cleaning power while avoiding the risk of damage to the home.
Naked Water Pressure Washing
Many do-it-yourself pressure washers will only load their washer with water. However, without the proper ratio of cleaning solution mixed in, your effectiveness, when it comes to cleaning, will be significantly reduced, and will likely lead you to apply too much pressure to compensate for the loss of power.
Additionally, water-only mixtures are notorious for spreading mold spores around a surface. The extra pressure and mold-related damages can cost you big money down the line.
Cleaning Out of Order
Although, not nearly as permanent or damaging of an issue, cleaning out of order will essentially deem your cleaning effort worthless, so that the cost of your rental is for (virtually) nothing. For instance, if you clean your windows first and then attempt to pressure wash, you will end up dousing your sparkling windows in grimy residue.
Glass-Geeks house washing experts will follow the appropriate order, ensuring everything that is cleaned stays clean.
Many San Antonio homeowners will realize that once the cost of a rental, transport to and from the location, and a wasted day's effort have been factored together, they would have been better off investing in a Glass-Geeks house pressure washing service all along.
When beginners try and fail with do-it-yourself attempts, this cost effectiveness ratio is skewed even moreso, leading to the homeowner paying big repair money for what was a long, hard day that produced a mediocre clean. Contact Glass-Geeks today to save yourself the cost of collateral damage.
http://glass-geeks.com/wp-content/uploads/2017/03/diy-pressure-washing.jpg
450
600
Glass Geeks
http://glass-geeks.com/wp-content/uploads/2017/09/GG-LOGO-White-Background-Transparent-LARGE.png
Glass Geeks
2017-02-11 06:30:50
2017-02-11 06:30:50
Why DIY House Washing is a Bad Idea